ELA Advanced

Instructor: Mr. Driscoll



I am in my 13th year teaching and coaching cross country at Gurrie, my 8th year as Green Team sponsor, and 35th year of living. I live in La Grange Park with my wife Annie, dog Otis, and cat Lou. We welcomed our first child, Phoebe, to world this past December. She's really cute. When I'm not teaching ELA, coaching cross country, or maintaining our school garden, I'm cooking food (BBQ and soups are my favorites), traveling, and collecting baseball cards. I am also a co-founder of a non-profit, Planting Purpose, that is applying our outdoor garden learning at Gurrie to other school districts. Hip-hop, blues, and bluegrass are my music genres of choice and I prefer to read memoirs, biographies, and cookbooks. I believe in conservation, education, philanthropy, creativity, and being nice. As far as credentials, I attended Purdue University for undergraduate work and Concordia for my Master's in Curriculum & Instruction. I'm also an LT and Park Jr. High graduate.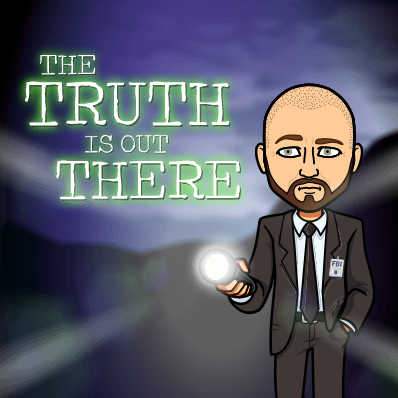 All Categories
Unassigned
Select Month
January
February
March
April
May
June
July
August
September
October
November
December
Select Year
2021
2022
2023
2024
Filter
Announcements
Parallel paths, different journeys

I use this site to distribute documents, videos, and assessments in class.

Use the following link to access "Google Docs: District 105":
https://www.google.com/a/d105.net

1. Student ID: username@d105.net2. Student passwords: same as their network password plus " I@5" tacked to end
This is our year-at-a-glance per unit and standard. Differentiation, remediation, and enrichment occurs during each individual unit based upon pre-assessment feedback and in-class work.
Links
This is a "digital citizenship" curriculum that allows parents, students, and teachers to facilitate discussions on safe, effective, and responsible internet use. We don't follow the full curriculum as a school, but I use elements of it throughout the year in my classroom. There are multiple levels of foci based upon grade level.

Vamos A Leer: Teaching Latin America Through Literacy is an online resource supported by the Latin American & Iberian Institute at University of New Mexico. It provides K-12 instructional guides, book clubs, and translated materials to teachers, students, and families.

This will be the site we use to share information, due dates, and homework assignments.